"The History of our Legacy"
GodParents Youth Organization (G.Y.O) is a nonprofit community-based organization founded in 2005 under the leadership of Tanya Walters, an LAUSD school bus driver. She and fellow school bus drivers witnessed daily the disconnect many of their riders had from school and community. Realizing that the bonds they formed with their passengers could be used to change their lives, they dedicated themselves to making a difference in the lives of the youth who seldom went beyond the troubled neighborhoods where they lived. Initially using short weekend trips as incentives to raise the bar in academic achievement, the drivers began to lengthen the trips and demand to not only academic improvement, but increased individual responsibility. The mentoring, encouragement, and exposure to a bigger world worked! The route they have driven since starting G.Y.O. has covered millions of miles and opened hundreds of eyes to a world that exists beyond some of the toughest streets of Los Angeles. A world many of these youth never knew existed. A world many of them never dreamed of seeing. Seven trips later, G.Y.O. has evolved into a unique series of programs promoting personal development, leadership, community service, and career planning. Ms. Walters and her staff of volunteers have committed to making a better future for the youth in urban America.
The plan is to place inner city youth on the "Road to Success" by bringing together parents, teachers, local businesses, civic officials, members of the clergy and religious organizations to work together for the improvement of the lives of children who lack essential resources. In addition to the exposure provided by travel, a blueprint must be established to keep our kids on the right track. "We let our youth know that they are not alone, and that if no one else, Godparents Youth Organization is here to see them through." The staff and mentors of GYO are bridging the social and educational gaps in the inner City, "One Bus Load at a time."
GYO is committed to transforming hopelessness into hope while giving urban youth the exposure needed to compete in society. Travel "Men-Touring" provides youth the opportunity to tour historical landmarks, college campuses, museums and memorials that they may not have had the opportunity to visit. We build from an initial travel experience that opens the child's eyes to a world of possibilities and then keeps them working on life skills, education and community involvement as the necessary building blocks to a productive adult life.
"Travel Men-Touring"
Our unique travel program provides visits to some of our finest colleges, historical sites from the civil rights movement and national monuments across the country. While on tour, youth receive instruction on the bus and study about each city before they visit. At the end of each day, they record the experience in personal journals and the trip concludes with a test on what they've learned.
"Giving Back"
In addition to the education and exposure received while traveling the country, one of the most life changing aspects of Godparents Youth Organization is the community giving, that takes place nation wide. The Youth distribute backs filled with school supplies, clothing and and essential items to less fortunate kids across the country. By doing so they learn the value of giving, and understand that they can make a difference if they decide to. G.Y.O has left a mark in almost every major city in America. Spreading hope and love to everyone in their path.
Executive Staff Members
Tanya Walters – Founder / President
Ms. Tanya Walters Founder of GodParents Youth Organization is building a legacy of hope for many of the nation's at-risk youth. Founded in 2005 this nationally recognized intervention and it's founding community activist have made their mark in this century. A 20 year veteran bus driver of the Los Angeles Unified School District Tanya in her own words, "...Grew tired of seeing children come on my bus with eyes that had no joy." Finally, she had had enough and challenged these children to do better. From small rewards to fun weekend bus trips GodParents Youth Organization was born!
Ms. Walters credits her joy of travel to her cross-country summer vacation flights which started with the early passing of her mother at the age of 6. Her father, a CHP officer, would send her to east-coast relatives for summers. Relatives on both coast however, emphasized the importance of education and personal achievement. A product of Compton and Los Angeles Unified School Districts she went on to matriculate at BIOLA University.
Even Oprah has taken notice as her brightly bannered busses cross the 23 states in 30 days. Families are touched, lives are changed and the fortunate youth aboard her busses have hope and regained joy in their eyes. Godparents Youth Organization is a 501.c 3 nonprofit organization and is funded by donations, grants and scholarships.
Additionally, leadership and joint overseeing for all G.Y.O activities are provided by an executive staff team who manage five divisions:
Wanda Robinson
CFO
Addie Burroughs
CMO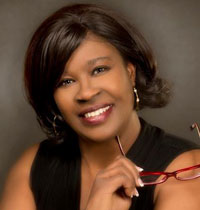 Roni McClintock
CLO
Deirdre Skelton
Program Director
Trina Johnson
Community Outreach
Please feel free to contact us at any time if you have any questions, concerns or would like more information on how to be apart of this life-changing movement.